Sly's (February 2009)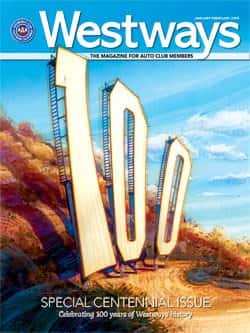 For months, Central Coast foodies have been waiting for Sly's to fling open its retro doors. James Sly, the popular former chef and general manager at Lucky's in Montecito, has a pedigree that includes stints at Santa Barbara's El Encanto, the Hotel Ritz and Michel Guèrard's in France, the Hôtel de Paris in Monte Carlo, and L'Orangerie in Los Angeles. Sly knows his way around the stoves, and it shows-no wonder the place was an instant hit when it opened in August of last year.
Comfortable yet sophisticated, this upscale seafood and chophouse harkens back to the places you might have gone to in the '50s and '60s when your parents took you out for a special dinner, but it adds a playful sense of fun. A stuffed marlin graces one wall, and a sea-foam green 1969 Vespa is permanently parked over the bar. A series of vintage racing photos adorns the dining room walls, along with shots of Hollywood icons, such as William Holden and John Wayne, zipping around on Vespas.
In keeping with the retro theme, you might want to start with a classic cocktail-a Cosmo-politan or White Lady, anyone? The food is straightforward and unfussy, with an emphasis on high-quality meats and fresh seafood. Try the bone-in New York strip loin or hand-cut filet mignon. Sides such as creamed spinach, hashed brown potatoes, and skinny onion rings are great to share and disappear in a flash.
Local abalone, a rare find, is lightly pan-fried, tender, and delicious. Other sure-fire seafood hits include scallops prepared Provençal style with tomatoes and garlic, sautéed Dover sole, and steamed mussels. And don't miss the Blue Plate Specials-the slow-braised short ribs of beef on Saturday are melt-in-your-mouth good.
Whatever you do, don't leave without sinking your spoon into Sly's sinful signature sundae, vanilla ice cream with house-made caramel sauce, Chantilly cream, salted caramelized pecans, and house-made chocolate sauce.
Source: Nancy Ransohoff, Westways
http://www.aaa-calif.com/westways/0209/life/bonappetit.aspx?zip=93013