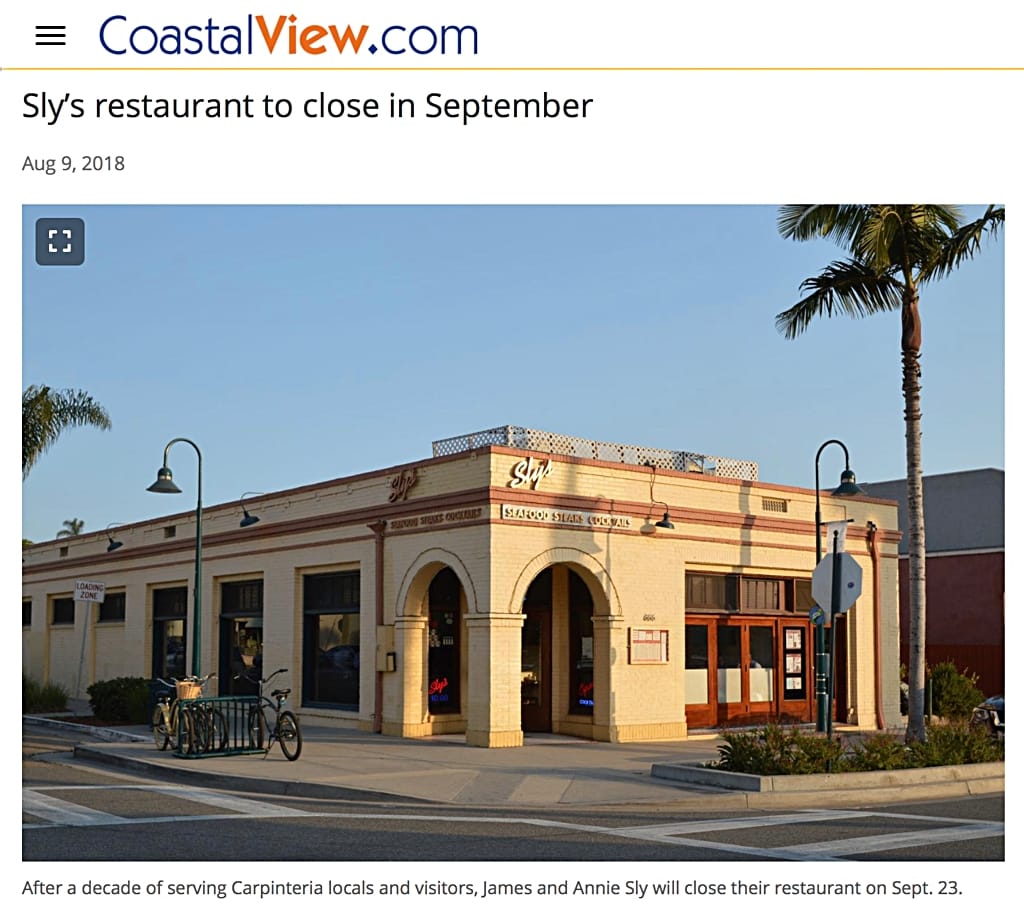 Sly's restaurant to close in September ()
After a decade of serving Carpinteria locals and visitors, James and Annie Sly will close their restaurant on Sept. 23.
Sly's restaurant at 686 Linden Avenue will close after 10 years this September. Annie Sly, co-owner with husband James, characterized the events around the closure as "all positive." The building sold in July, and "the timing is right for James and I to retire," Annie said. Sly's celebrated its 10-year anniversary on Aug. 8 and the tentative closing date is Sept. 23.
The steak and seafood eatery has held a unique place in Carpinteria's menu of local restaurants over its decade downtown. It combined a casual cocktail vibe in the front room and a quiet fine dining experience in the rear, with the emphasis always on the cuisine crafted by James.
Annie said new property owners plan to open a restaurant at the site but it was premature to elaborate on what the next incarnation will be.
"It's been a great run," Annie said. "We moved to Carpinteria in 1989, so this is our home. We wanted to create a neighborhood restaurant and were able to make that happen."
Source: Coastal|View.com
coastalview.com/news/sly-s-restaurant-to-close-in-september/article_b143b098-9b55-11e8-94f2-874c9ffc3f7a.html