'Sly's' … James' new restaurant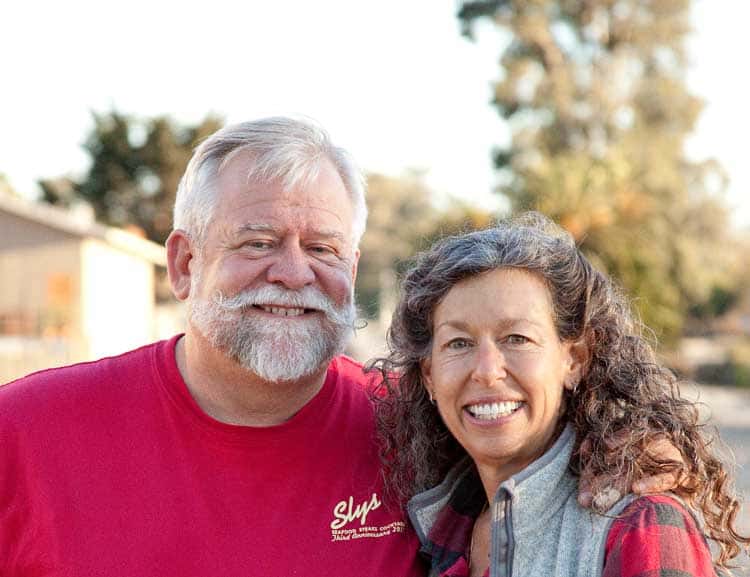 James Sly is our long term racing friend and great chef and restauranteur and he's at it again with a new place. He knows everybody in racing and everyone knows him … Jesse Alexander the great racing photographer, everyone at Porsche, VW, Audi, Ferrari and not to mention everyone who's anyone like Steve Saleen, Andy Granatelli, Reeves Callaway … you think of a name and James has been there with them at the races. Then there are all the rich and famous who know James puts out the best food you can get anywhere … people like the late Julia Child who ate at James last restaurant regularly before she passed on … and asked for seconds.
He's been to LeMans … "Le 24 Heures du Mans" … so many times with teams, and is so well known, that local French hotels ask him to give their sauciers lessons. Sly has worked at the Hotel Ritz in Paris, Michel Guerard's in the south of France, and was chef at L'Orangerie for a year.
Hell, he even knows us and has for the past 30 years and we're hard core two wheel racers. He's a multi-facted guy who has long served as a Technical Editor for automotive magazines, caterer to the Peterson Automotive Museum, and even to a short list of politicians and TV and movie people who don't race, and who we give a rat's ass about.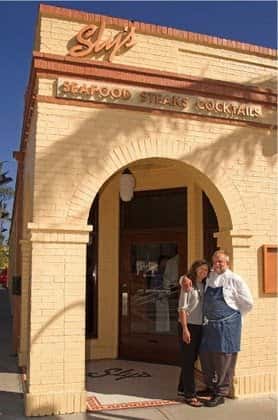 James's new Place is called "Sly's" and if you can make it to California you best make a straight line to Carpenteria which is just a short drive up the coast from Los Angeles. In the rarefied world of great chefs you won't find another one who has such a passion for great food and for racing, or one who can outdrive you. James' new place is open and the reviews are in. We stopped by for lunch and ran into TC Kline as well as Jesse Alexander. Great food, great service. A tougher, more demanding, business than making racing parts. If you're in California make the trip.
Source: http://rbracing-rsr.com